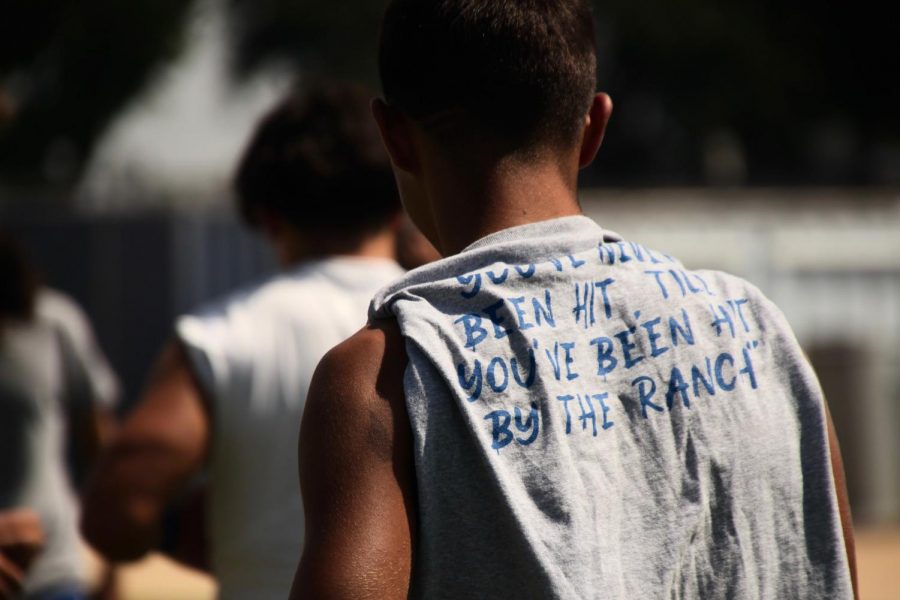 The El Rancho Varsity football team kicked off their season  3-0 after defeating  Don Lugo, Bell Gardens, and Sierra Vista. 
The first step on the road to League finals is winning all the non-conference games along with playoff games. 
They hope to continue their winning streak this Friday when the Dons travel to Montebello to face the Oilers.
The Dons, under coach Adrian Medrano, are attempting to rebound after the pandemic season.
Medrano is now onto his 6th season coaching at El Rancho and is confident about this season. The setbacks his team overcame over the pandemic were targeted by Medrano and assistant coaches.
"2020 was a pretty long haul of time and since we were not seeing each other, along with not working out. But we sure made up for it," said Medrano.
With quarterback Elijah Mitchell and defense led by middle linebacker Angel Diaz and defensive line Ethan Chavez, the Dons are predicted to make some damage within the Del Rio League. 
Mitchell wasn't able to play on varsity due to CIF eligibility issues in the spring season, but now he has had a full off-season to understand the works of The Ranch.
"We're ready to take over the league, we just need to put a couple more things together and we should be set for a run for first place in the league," said Diaz. 
Another Don Isaiah Paulo, a senior who has played at The Ranch since his freshman year, has clear goals to put El Rancho on the map.
"This season means a lot to us. We have a lot of goals and expectations that we hold ourselves accountable for and we hope to push forward" Paulo said.
Undoubtedly, the returning player that really stands out on the offensive side is Anthony Bonilla, a senior top receiver with a 4.5 GPA who constantly is working in the weight room and crowd attracter.
Chavez describes Bonilla as having "a strong body and speed to go with it."
As for now, The El Rancho Dons remind the League, "You haven't been hit until you've been hit by The Ranch."