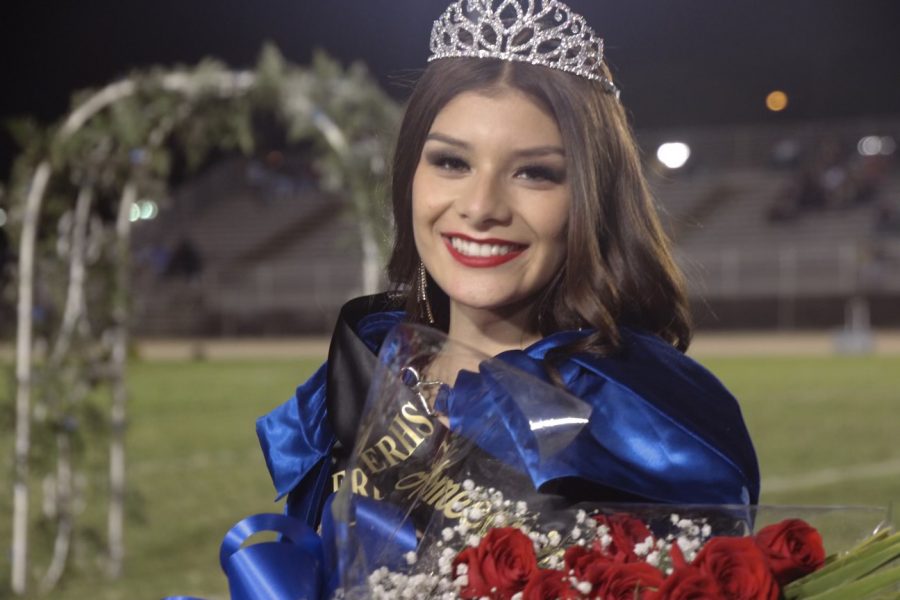 El Rancho varsity cheerleader Krystabell Salazar was named 2021 Homecoming queen.
Jasmin Leon, the ASB assembly commissioner, announced the winner at Don Memorial Stadium during the halftime of the homecoming football game on October 1, 2021.
Before winning homecoming queen, she had also won homecoming princess her freshman year in 2018.
While running her senior year campaign on campus, Salazar said, "It feels nostalgic."
Salazar noted that it has always been the plan to run her senior year. "It's always been a goal for me that I wanted to accomplish," says Salazar, "I started as a princess but am leaving as a queen."
Although Salazar spent day and night promoting herself and Jacob Jimenez, her campaign partner, she had her doubts about winning because of her opponents' popularity.
Salazar was amongst the top three homecoming courts and individuals were piling up their votes. Alongside Salazar were seniors Karla Lezama, ASB Historian, and Valerie Villegas.
"Hearing my name and seeing those blue balloons behind me was so emotional and is a moment I will never forget", Salazar then adds, "It felt amazing knowing all my hard work and time I put into campaigning finally paid off."
Salazar expresses how thankful she is for all the overwhelming support and love.
"The people I would like to thank are my family, teachers, friends especially my best friends, cheer team, and most importantly my mom." Salazar smiles then added, "She has been my #1 supporter since day one and always believes in me, even with the craziest challenges I want to achieve. She is my rock."
As the Dons defeated the Condors, Salazar walked throughout the stadium with her head held high.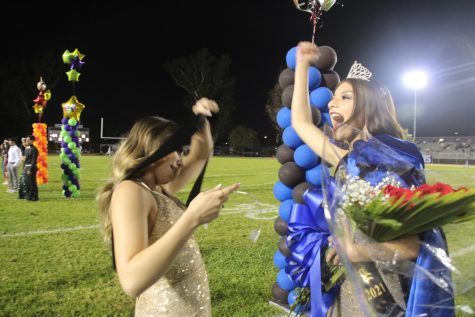 Salazar hopes to inspire future Dons to run for royalty. "Go for it….Win or lose the experience is always a memory you can hold onto forever."
As Salazar holds the title of Homecoming queen, she wants her opponents to know that they are all queens no matter what the outcome was.
"It's an honor you chose me to be your 2021 homecoming queen. Good luck and congrats to next year's queen as I pass down the crown," said Salazar.