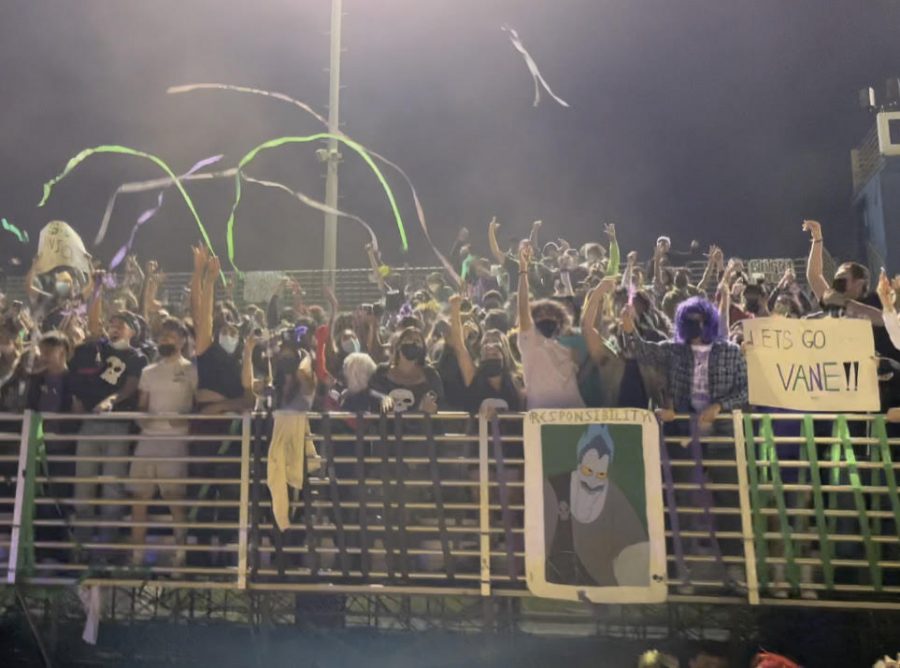 Although it was a different Night Pep Rally than any other year due to COVID regulations, all the classes made an effort to make NPR a memorable event. Individually, each class tried their best with performances and decorations, but the seniors were full of confidence which put them a step above everyone else. The seniors deserved the win. Many might disagree, but the effort, time, and enthusiasm were their ticket to success.
I am a member of the class of 2022, senior and ever since I was a freshman, I remember our class being the most competitive out of the other classes. Other classes were full of potential but didn't have the drive that the class of 2022 had. We have always stepped up our game, and we have aimed higher than most classes. Throughout my high school years, I have seen how hungry we are to show that we have the most school spirit.
As a sophomore, I remember our Night Pep Rally was very well done. I thought we should have won first that year with our Super Mario theme. Sadly we didn't win and earned 2nd place. Even then the amount of effort the class of 2022 put in was remarkable. As junior year came around we didn't get to have a Night Pep Rally, due to COVID-19 closing campus, leaving Juniors with the hunger for a challenge to win the next NPR. Our senior year was going to be the best and hopefully the most memorable of all years here at the Ranch. As an ASB member, I witnessed all the hard and countless hours skit put in; They met on weekends and stayed really late to perfect their dance.
I will give it to the class of 2023 for nearly tying the score with us. Of course, I'm sure the judges had a few things to say about the juniors' skit performance. Hopefully, the juniors of 23 will carry on the memory of being defeated by the seniors as a learning experience. So that next year, when they perform as Seniors, they will have the motivation to beat the underclassmen.
I rest my case for Seniors deserving the win because of all the hard-working people who participated in the senior skit. All of the class of 2022 deserve a round of applause for sticking together as a class and aiming for the stars. Hopefully, this will be a dance and a night to remember for us seniors who missed out on almost two years of high school. We finally put in our efforts to finish our last year with a dub. Congratulations Class of 22!