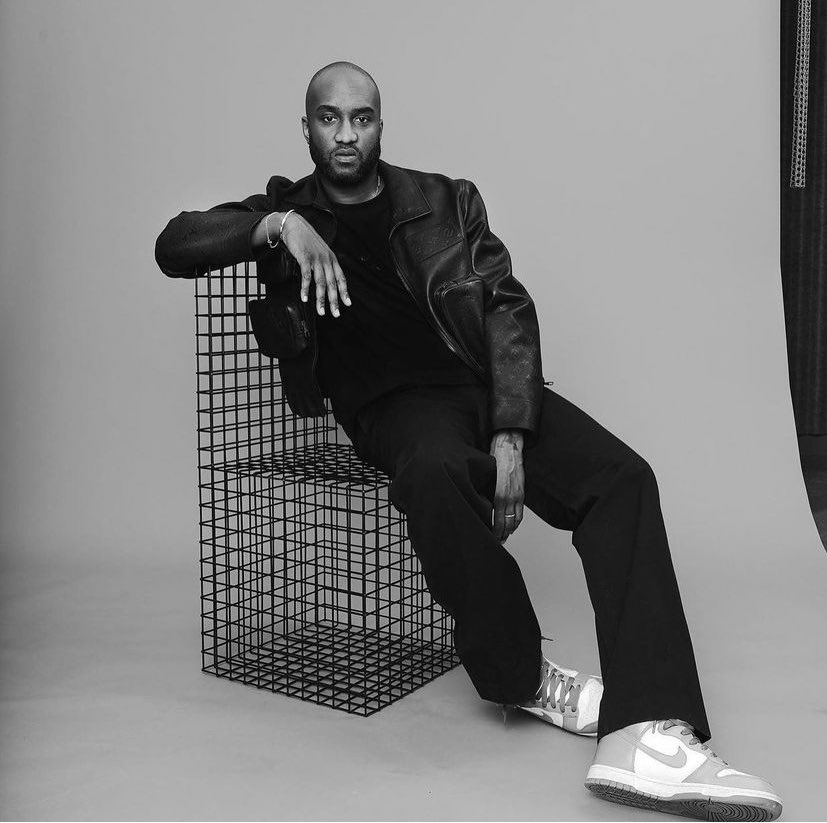 Virgil Abloh, creative designer for Louis Vuitton died on Sunday in Chicago after a two-year battle with cardiac angiosarcoma, a rare cancer. He was only 41. Virgil Abloh's final collection with Louis Vuitton will be presented today. The collection is titled "Virgil Was Here" and celebrates his impact on fashion and his legacy as a whole.
Virgil Abloh. born September 30. A renowned fashion designer from Rockford, a city outside Chicago. He came to fame as Kanye West's creative director, but has since became a staple in the fashion world with his luxury streetwear label 'Off-White' a Milan-based fashion house At Off-White, he combined ideas of streetwear, luxury, art, music, and travel, defining the brand simply as, "the gray area between black and white as the color Off-White." From the start, hovering quotation marks became Abloh's signature.
Many celebrities headed onto social media to express their condolences to the renowned designer.Music artist Frank Ocean's touching message about Virgil Abloh: "My family was proud of you like you were our family. I know grief is love that you don't get to express so this is an attempt at expressing it. Love you V. You're a hero."
The Off-White founder & Louis Vuitton creative director became a creator, visionary, and trendsetter in today's fashion world and has served as an inspiration for an entire generation. Following the news of Virgil Abloh's death, his longtime friend Ye (formerly known as Kanye West) dedicated his Sunday Service to the designer. The social media accounts for Donda's Place shared a photo that said "IN LOVING MEMORY OF VIRGIL ABLOH, THE CREATIVE DIRECTOR OF DONDA."
Virgil Abloh even designed an iconic custom dress for Hailey Bieber and Justin Bieber's wedding. The dress is covered in pearls and embroidery with the iconic "Till Death Do Us Part" written on the veil. 
Abloh was a prominent figure in the music world, being creative designer for album covers for your favorite rappers.Some of Virgil Abloh's artwork includes: Yeezus & MBDTF by  Kanye West, Pray For Paris by  Westside Gunn and  LONG LIVE ASAP by  Asap Rocky
His artistic contributions to our world will never be lost. Generations of creatives will be inspired by the barriers he broke and iconic work he designed.Virgil Abloh is a prime example of why seeing people that look like you in certain spaces is so powerful. Abloh changed what was possible for Black designers while challenging the industry's status quo.