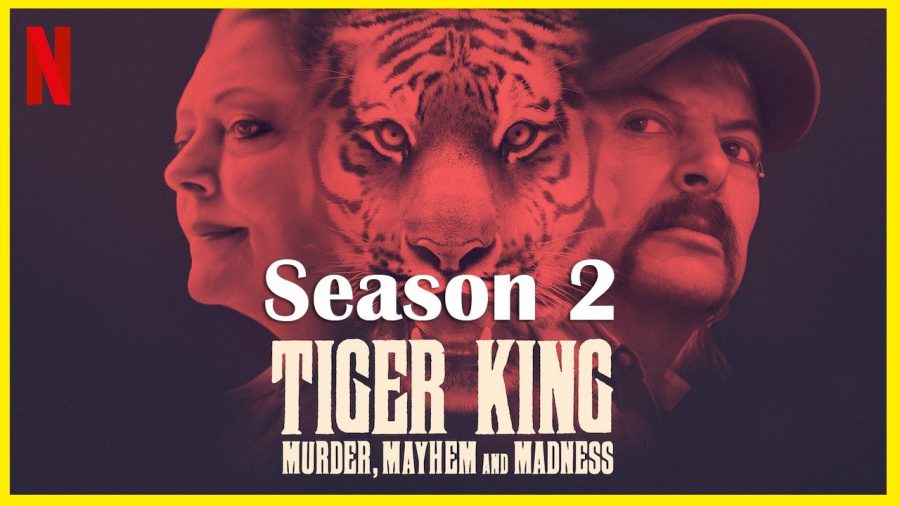 Netflix's infamous eccentric series Tiger King was a huge hit during the very beginning of the pandemic due to its hilarious people, actions, huge personalities, and love for tigers.
The last time we saw them Joe Exotic was out of the picture, Carol Baskin was the victim of being targeted, and the zoo remaining open was in the air.
Now, a year later, we get a big scoop of another point of view from Joe Exotic. We even get a really funny interview throughout each episode with Joe Exotic considering the circumstances of him being in jail.
I really enjoyed this season almost as much as the first because they had strong footage of all the people from season 1. They recapped well on the before and after of the first seasons' drama with losing the zoo and  Exotic being accused of hiring a hitman. You get to relive the past and see the outcome of the huge blow-up of the show itself.
Throughout this season you'll get the animal involvement as seen in season 1. It made me happy to see that they didn't change the main idea completely, but you still don't get as much as in season 1.
Before watching this season, I was hoping for the best because I didn't want this season to be toned down and I wasn't disappointed.
It was great to see all the hilarious people again from season 1. I was laughing throughout all episodes and in disbelief for most. Due to how many crazy events and tragedies have happened in just a year, it was great seeing them raise their own bar of exoticness with animals and publicity stunts.
Netflix did a good job of capturing what was happening this season with raw footage and interviews.
This season was great. I really can't wait for the next, especially since it was left on a cliffhanger. I'm really excited to see what happens next.
I´d give this season a 10/10 because it was humorous, crazy, sad, and more than anything I could have imagined happening. I would highly recommend it to anyone who is looking for a weird, eccentric show that makes you wanna binge-watch.