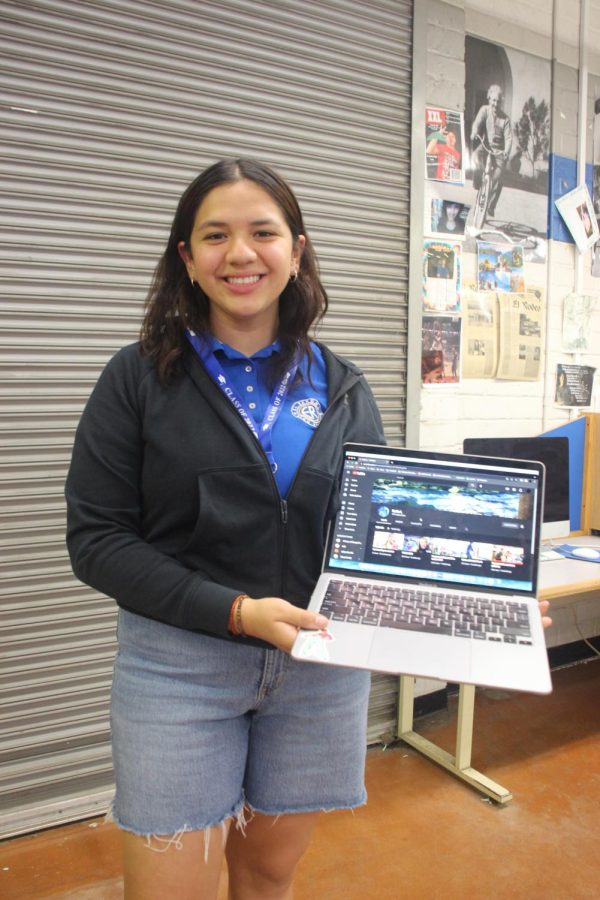 When you come to the Ranch, you soon realize that whatever goes around, comes around. This is how trends initiate and how Karla Lezama became known as the Youtuber at the Ranch. 
Lezama began her Youtube channel in 2018 as a freshman to highlight small clips of her day. She wanted to document the different challenges and adventures of a high school student whose whole world was completely shifting. Lezama didn't want to be a follower, but rather an individual who would leave a legacy behind as one of the most dedicated students who encouraged other students to find their personal passion. 
When Lezama started uploading videos on Youtube, she wasn't getting hundreds of likes or views, but it didn't stop her from continuing to post.  She knew that her friends were amused and wanted to be able to look back on the many memories she created. Fast forward to her senior year, she wanted to document everything including football games and her final formal dances. 
Lezama was able to do this because she was the social media representative for her club, Sports Medicine. Lezama was privileged enough to be on the sidelines for all of the football games and film the touchdowns and tackles that the players did. 
One of Lezama's most memorable moments was being recognized by the football coach from Leuzinger High School. "Never did I think that my Youtube channel would reach other students or coaches because my intentions initiated with my friends but they altered as I would portray how unbelievable they looked scoring 75-yard touchdowns," said Lezama. When football season ended, Lezama continued to create weekly videos about the senior activities she was attending because the attention she received felt surreal. She knew that this was just the beginning. 
Lezama has always had a strong connection with filming and making videos. It started at a young age when her parents gifted her an iPad mini and let her have creative freedom. She would make numerous iMovie videos to show her family and they would get a laugh out of her entertaining hobby. 
As Lezama enters into the final days of her high school career, many wonder, is this going to be the end of Karla L's vlogs? 
Lezama describes herself as a person who is mysterious and doesn't like telling people her next move until it is in the works. She says that "whatever happens, happens. I might end my Youtube channel as a senior and move on to the next chapter of my life being discreet and happy. I don't want to have to deal with the pressure of having to upload a video every week." 
Lezama plans on attending the California State University of Los Angeles and will be majoring in engineering. She hopes that she will have at least inspired one person to film everything and have fun. Lezama leaves El Rancho students with one last piece of advice, "Be yourself, try new things, and become the version of yourself that your past self would be afraid to see."