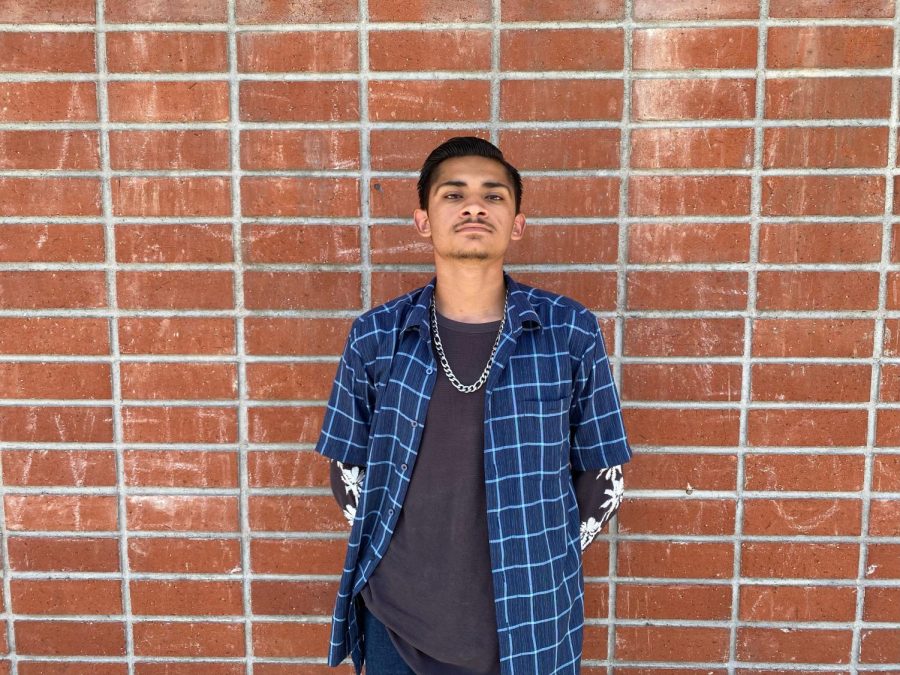 Respect isn't deserved, it's earned particularly when you become friends with Jesse Ordaz. Predominantly known as a charismatic, charming, and caring person, Ordaz has been voted as the class of 2022's senior MVP. Ordaz is 'the man on campus' who can make friends with anyone and has a tendency of making someone laugh in any circumstance. 
There were many events this school year and the name that was heard being chanted was "Jesse" because the crowd knew they needed some of his charms to bring more joy. Some also say Ordaz is a free spirit because he doesn't worry about what others think and just wants to have a good time with his peers. Ordaz has been known to bring up anyone's morale, lift their spirits, or even make someone smile.
During homecoming week, Ordaz dressed up and encouraged others to participate in the spirit week, which he succeeded in doing. At the dance, Ordaz was breakdancing on the dance floor as everyone circled around him, and at one point, they even lifted him to show how everyone and himself were dancing. 
In Ordaz's free time, he likes to listen to music and go to car shows. When Ordaz first came to El Rancho in 2018, he was looking forward to making new friends and joining any sports. As luck would have it, Ordaz made the football team his first year and even considered himself "the heart of the team." All throughout high school, Ordaz was involved in football, and school events, and was typically seen dancing on the dance floor. 
There was never a time when you would see Ordaz discouraging someone or feeling bad about himself because he has a way of talking to people that uplift them to be great without negativity surrounding them. One of Ordaz's favorite memories at El Rancho was hanging out with his friends during lunch and at football practice when they would joke around with each other. 
Although Ordaz's time at El Rancho is coming to an end, he plans on leaving his legacy behind through his inspirational mentor, his dad. His dad has always pushed him to go farther than he did and can count on him to support him through all his endeavors. Ordaz's dad will be hitting the switches on his truck at graduation to leave their family legacy behind. After high school, Ordaz will be enlisting in the military and then hopes to join the LAFD or LAPD. 
All while doing this, he wants to meet new people and travel the world to share his positivity with others. Ordaz is not known to be shy but rather outgoing and would like to let those who are nervous to open up and have more fun, "go out with people."
 Before he graduates, Ordaz intends to host a car show at El Rancho, and one last message he would like to share is "when you step out those doors after high school, everything changes. A whole new life begins."