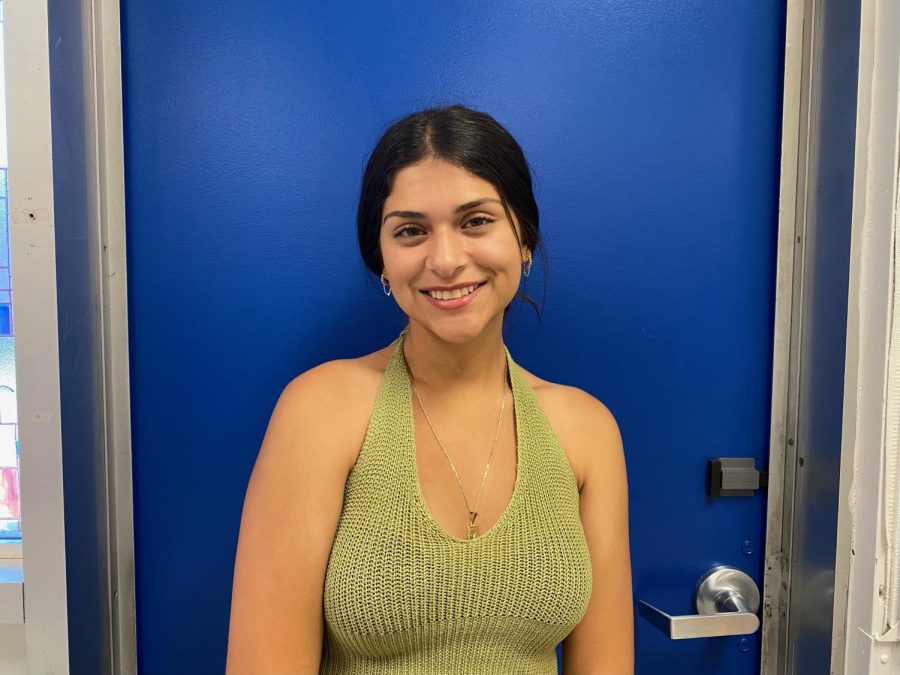 Prone to put a smile on your face, senior Kayla Castillo can't be missed running on the soccer and track field. 
Entering high school in 2018, Castillo has been involved in soccer and used her talent to earn a spot on the varsity team for three consecutive years. Additionally, she joined the track team her sophomore and senior year and was in the 100m, 200m, and 4x400m races. 
Castillo has always been motivated to practice and work out because it keeps her healthy and makes her feel confident. Her greatest support comes from her coach, Stevie, and her stepdad. "Coach Stevie is the type of person who wants you to succeed and will do anything so that you can accomplish it. It's easy to talk to her when you have nerves before a game or when you need help with a skill," said Castillo. 
Her stepdad always inspired and encouraged her to join sports because of the bond they created when she was younger as her first coach. She can count on him to be there for her at her games and track meets. Throughout the many years of being involved in sports, one of her favorite memories of soccer was the team bondings. Castillo was able to create a great connection with her teammates and considers them her sisters. When it came time for track season in the spring, her favorite memory was the Roosevelt invitational because the energy was radiating from her teammates in every event. 
Although she had the great pleasure of being in soccer, she faced a few challenges. Castillo's head coach during her sophomore and junior year would discourage everyone when it wasn't "his way" and would make them feel bad about what they were doing. She prospered through these difficult times with her teammates as they always encouraged each other to be more positive and to just have fun. 
Castillo's advice for someone who wants to join a sport is to "just do it even if it's a bit nerve-racking at first when trying out and meeting new people but it's worth it. You'll end up creating new bonds with people and making memories that you'll always look back on." 
One thing that Castillo would tell her freshman self now that she is graduating in June would be to speak up for herself and never let anyone bring her down. 
Castillo will be attending the University of Santa Cruz in August and plans on majoring in Human Biology. Castillo's final message to the future classes would be to "enjoy everything about sports and to take risks because it will all be worth it in the end."