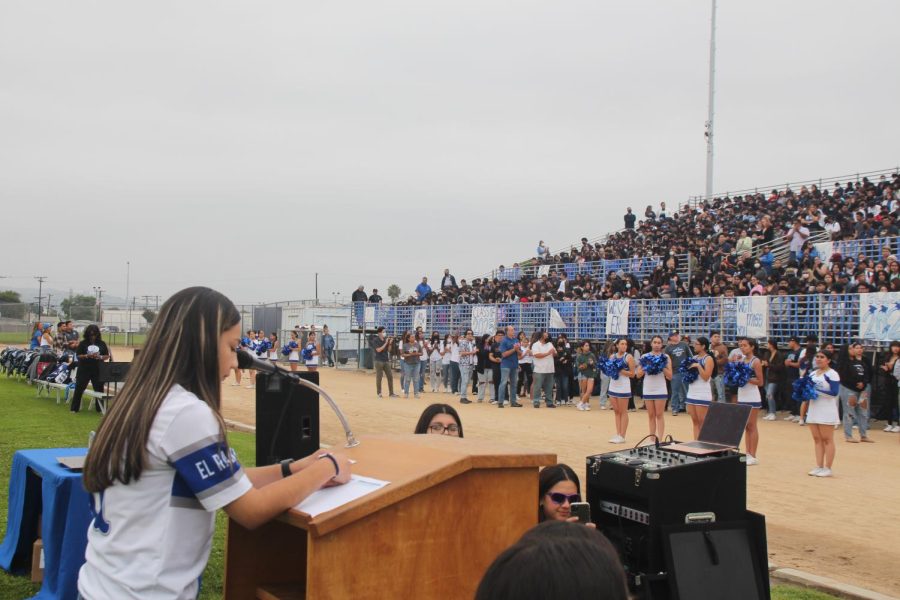 Every Don came together on Friday, June 3rd to participate in the traditional Farewell assembly at Don Memorial Stadium. It has been the first assembly in almost three years, with the last being the 2019 Welcome Back assembly.
ASB Assembly Commissioner Kaylin Lopez spoke to the students of El Rancho and orchestrated the event along with other ASB members. ASB President Delany Lopez talked to each class and gave her advice like her predecessors. The number of groups participating was cut due to the recognition of all sports rather than just spring sports.  Usually, the fall sports captains would be recognized at the Welcome Back Assembly, but there wasn't one this year.
ASB Athletic Commissioner Leilani Patino recognized the captains from every sport offered on campus. Every captain was brought down to the field in recognition. Recognition was also given to the Girls Volleyball team for their CIF runner-up. Highlights for the rest of the sports were presented by Athletic Commissioner Gerry Goyenaga.
The Academic Decathlon team was also recognized for their success in reaching the State competition and placing 7th in LA County. The El Rancho Cheer team and Song and Dance team were on the field performing.
The Dons closed out this tumultuous year together. It was filled with fun, safety precautions, and a sense of normalcy coming back to campus.