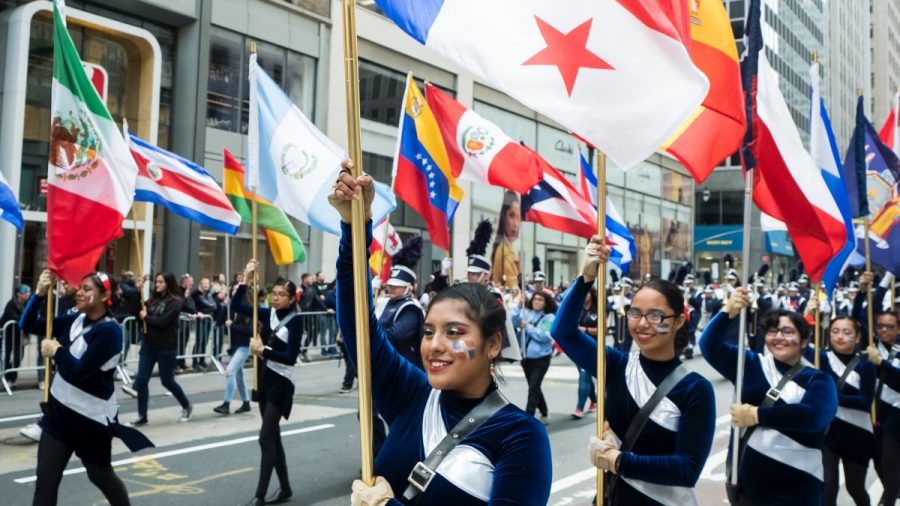 Bienvenidos a Hispanic Heritage Month
September 24, 2021
Every year there is a month-long holiday in which people celebrate the culture and history of the Hispanic community here in the U.S. That month is Hispanic Heritage Month and the celebration lasts from September 15th to October 15th. 
The word Hispanic is used to refer to the cultures or countries that are related to Spain or the people of Spanish descent. This term was accepted by the U.S. government in the early 1970s. 
This celebration started in 1968 with President Lyndon Johnson who originally started this as Hispanic Heritage Week. Later on, in 1988 the week-long celebration was expanded to a month-long celebration by President Ronald Reagan.
The starting date for the celebration was not just chosen randomly. It was chosen to start on the 15th of September because it is the anniversary of the many Latin American countries becoming independent from Spain.
The Latin American countries that celebrate their independence anniversary on September 15th are Honduras, El Salvador, Nicaragua, and Costa Rica.
For a lot of people, this month is very important because Hispanics are part of the group of people who innovate and inspire people around the world. They also develop growth and help create positive changes for the world. 
During this time people like to celebrate in many different ways. Some celebrations take the form of participating in festivals or supporting Latino/a owned-businesses.
 Hispanic culture contains a lot of unique traditions that everyone can learn about. Some traditions include Las Piñatas, Dia de Los Muertos, Quinceaneras, and much more than a lot of people know about. 
Hispanic Heritage month has become something very important because the community has expanded and there is a large number of people celebrating alongside Hispanics.