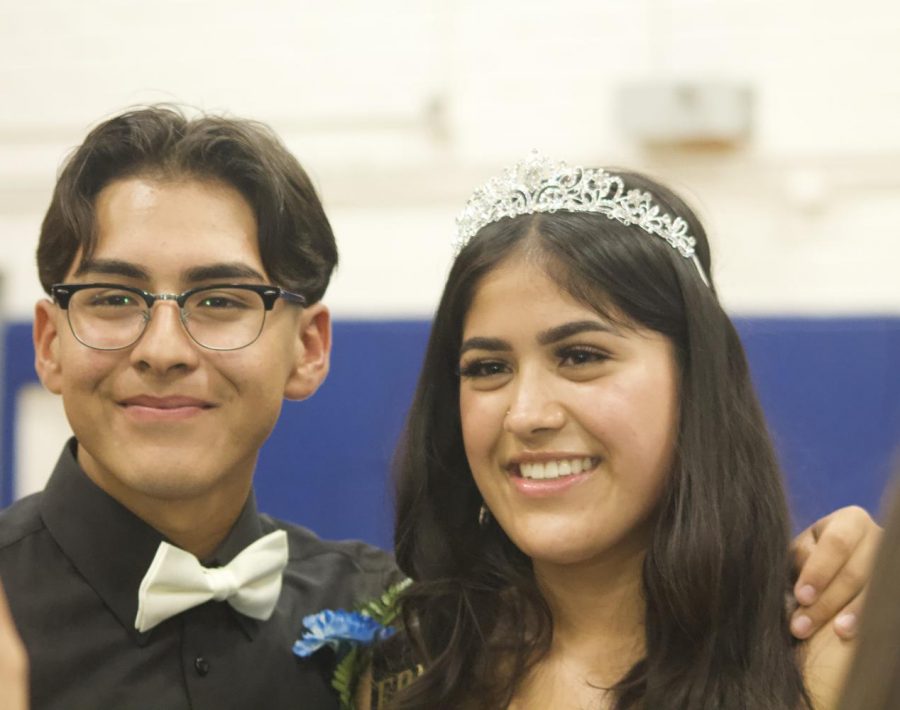 Homecoming Assembly Nominees and Winners!
October 2, 2021
Homecoming court has been announced for the Freshmen, Sophomores, and Juniors. The top 3 Senior King and Queens nominees were announced during the lunchtime assembly, but the winners are crowned during the homecoming football game on October 1st.
Freshmen court:
Freshmen Prince: Julian Acero
Freshmen Princess: Victoria Lopez
 Sophomore Court:
Sophomore Prince: Angelo Martinez
Sophomore Princess: Madyson Morales
 Junior Court:
Junior Prince: Juan Contreras
Junior Princess: Mia Baroro
Top 3 Homecoming Queen nominees:
Karla Lezama, Valerie Villegas, Krystabell Salazar 
Top 3 Homecoming King nominees:
Jacob Jimenez, Jesse Ordaz, and Kevin Marquez 
Official Homecoming Queen: Kyrstabell Salazar!