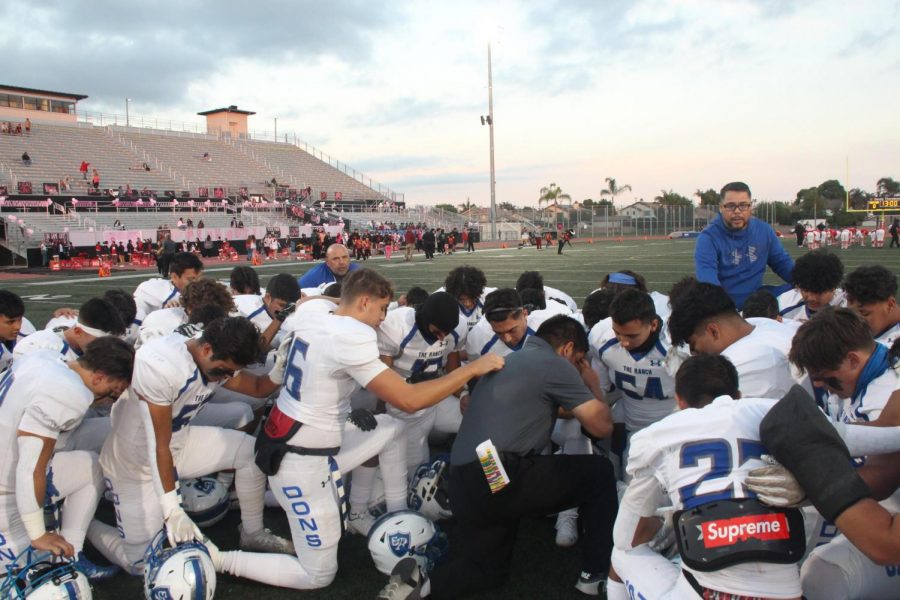 Dons, Lancers set to battle for league title
October 22, 2021
In the Del Rio League, the fight for the league title between the top two contenders will be decided tonight as the El Rancho Dons host the La Serna Lancers. 
La Serna is currently the number one team in the league, according to MaxPreps, with a 6-2 overall record–their only losses to Warren and Bonita. 
The Dons season has been great and it shows. They are an undefeated team in the Del Rio League and are tied for first place.
Earlier this season, Ramiro Castro, a senior, said: "We have a lot to prove this season."
The Dons have proven to the league that "They haven't been hit until they've hit 'The Ranch.'" The season has been full of many greats, including Angel Diaz, who's ranked number three in T.E.[tight end ]receiving yards in the southern section.
According to the San Gabriel Valley Tribune, "The Dons are always tough to beat on their home turf.  Let's see if they rise to the occasion."
Although the Dons are undefeated, this is the time to show up. The Lancers are the team to beat. And ready or not, they'll pull up to Don Memorial Stadium.
Head coach[Adrian] Medrano's opportunity will come tonight to show off his team's talent. The El Rancho team is full of talent that has been racking up their wins.  And for Lancer head coach [Andy George] the stakes are high,  the Dons this season tend to keep their word by "defending the Ranch".
As the Del Rio title is on the line, beating the Lancers will be a monumental win for the Dons as the notorious rival defeated the Dons last season 28-0 and the season before that 49-7. It would give the Dons their first victory against La Serna since 2014.