Q & A: Melissa Avalos reveals the highs and lows of a first-time student athlete
October 28, 2021
With schools opening up again, are student-athletes able to juggle school and their sport? Sophomore Melissa Avalos is on the cross country team, the first-ever sport she is in, and answered some questions about being a student-athlete. 
Q: Would you say it is difficult to do a sport and also do school?
A: "I would say yes it is because we have morning practices three times out of the five school days. Then on top of that, we have practice every day which leaves me exhausted and I have no time to do my homework."
Q: How do you like to spend your free time? 
A: "I usually spend my time relaxing and watching Netflix. It feels weird when I have free time since I'm always busy."
Q: Has school ever gotten in the way of your sport?
A: "No, I always show up for practice. Although I do have lots of homework and usually I will just stay up really late on Saturday night doing all my homework from the last week that I couldn't do because I literally had no time" 
Q: Do you enjoy cross country?
A: "Yes, I really do enjoy it. I think it is really fun being with the team and just getting better every race."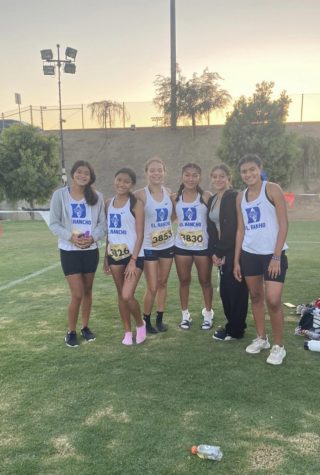 Q: What made you want to do cross country? 
A: "Well I wanted to try something new and since I have never been the sporty type. I have always been on the more girly type, but I also choose to do cross because I thought it would be just the right fit for me since I already have a tan, and being in all that sun wouldn't affect my color." 
Q: Any advice for anyone wanting to do cross country?
A: "Do it. It will be hard at first, but you get better and better each week. It is all about how much you want it as far as beating your PR [personal record], getting medals, and things like that," says Avalos.
Q: What keeps you motivated?
A: "I would say for school my parents because they get on me but for cross, I would say trying to increase my time for every meet."
Avalos will continue to do cross country for the rest of high school but has her eye on another for the spring season. The next sport she plans to participate in is track and field but is still not sure which event is best for her.  She wants to see which one she is more interested in before she finalizes her decision.