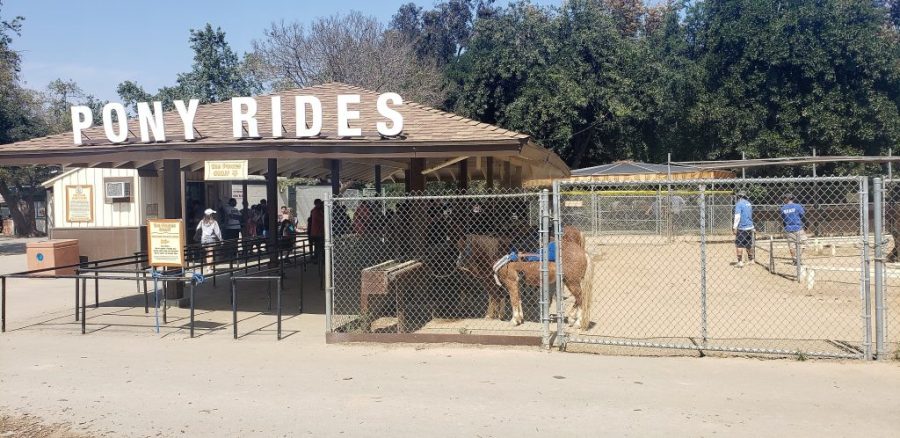 Griffith Park shuts down pony rides after more than 70 years of operation
The historic and well-liked pony rides at Griffith Park will close down later this month due to not having their business contract renewed. Griffith Park Pony Rides, including its petting zoo, has been in operation for more than 70 years, opening back in 1948. 
On December 3rd, the owner Steve Weeks posted an announcement on Facebook saying that the pony rides would have to be shut down.
"It is with much sadness that I announce that Griffith Park Pony Rides will be ceasing operations December 21, 2022," said Weeks on his Facebook post. "I have received a letter from Los Angeles Recreation and Parks stating that our contract will not be renewed."
After 74 years of serving the children and parents of Los Angeles, this institution will be forever closed by order of the City.
The closing comes after recent criticism from animal wellness activists. A group that has voiced criticisms against the pony rides is the Los Angeles Alliance for Animals which called for the city to ban commercial pony rides late last year, saying that they are "cruelty designed as child entertainment."
Zohra Fahim, the founder of the Los Angeles Alliance for Animals, stated that she recorded a video showing handlers abusing the horses and that people don't know about the harsh treatment the horses are experiencing.
Weeks has vehemently denied the claims of mistreatment. He claims that two veterinarians check the horses regularly. Weeks also states that a protest that occurred last year led to a large number of unhappy customers and forced him to issue a lot of refunds. 
An inspection by Dr. Rachael Sachar that was called for by the city council did not find any gross mistreatment of the horses but did find that there were a lot of changes that needed to be made. What was found in the investigation were the deaths of four ponies that were never reported.
The city decided to not renew the business contract. Los Angeles park officials cited the deaths of the four ponies and the "lack of transparency" about the deaths as the reason for not renewing it. As of now, the pony rides are set to close on December 21.
"In the days ahead I will be attempting to find forever homes for our many ponies," Weeks said. "I am determined to find homes for our ponies with qualified horse people who will care as much about our ponies as I do."
Weeks will now need to find new homes for the horses after residing at Griffith Park due to the closure taking place later this month.