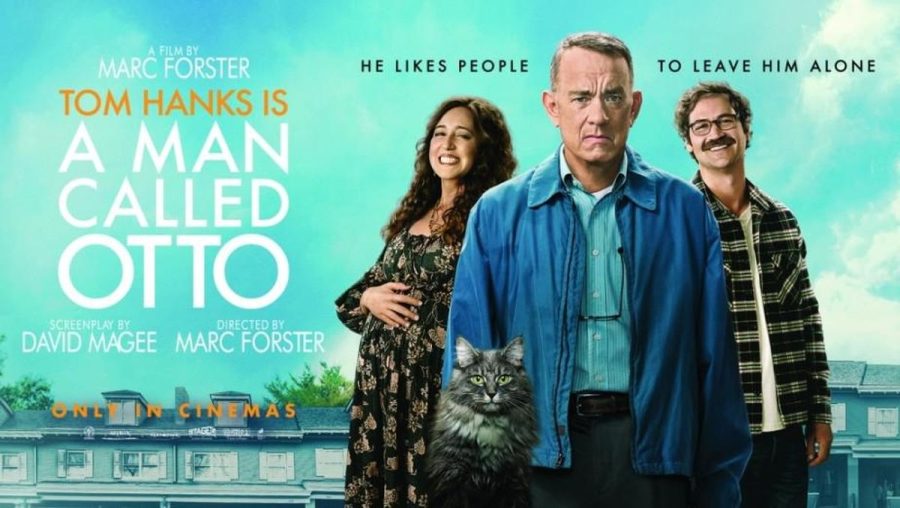 Review: "A Man Called Otto" sends viewers through an emotional rollercoaster
"A Man Called Otto" directed by Marc Foster was recently released on January 13th. The story is based on the Swedish novel "A Man Called Ove." The film stars Tom Hanks (Otto Anderson) playing alongside Mariana Trevino (Marisol), Manuel Garcia- Ruflo (Tommy), and Rachel Keller (Sonya).
It is a heartbreaking story of a man who cannot bear to live without his recently deceased wife, Sonya, but is shown a different perspective by his new neighbors who reveal to him that there is life after losing a loved one. 
You first view Otto as a grouch who is stuck in his ways, but as the film progresses, we see him considering suicide, giving the viewers a deeper understanding of why he is the way he is. Luckily he does not go through with it as he sees his new neighbors arrive and angrily helps them out. From there on, the needy neighbors end up becoming a blessing in disguise for depressed Otto. 
Throughout the film, Otto attempts to commit suicide but each time he is somehow saved. Through the formed relationships with his neighbors, especially with the character of Marisol, he is shown just how important he truly is.
Otto also happens to be a hero as he saves a man from getting run over by a train, helps out a trans teen who got kicked out of his house, and saves his old friend from being sent to a home for the elderly. Otto is blinded by his pain and refuses to see the greatness that is possible in life. 
Although there are heavy topics, there is some comedic relief as the film will definitely make you laugh–especially through Trevino's hilariously witty character. It can be described as a rollercoaster of emotions.
Ultimately, the film teaches us that there is beauty and happiness in life if you just let people in. It is a heartbreaking yet heartwarming story of a man who is saved through the power of love and friendship. 
It is an interestingly heartbreaking yet lovely story that teaches us important lessons. I believe everyone would enjoy watching this film. Just make sure to bring some tissues with you–you'll need them.