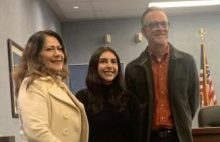 Junior Sophia Martinez takes first in speech competition
February 14, 2023
Congratulations to Sophia Martinez for placing in the WASA High School Student Oratory Contest!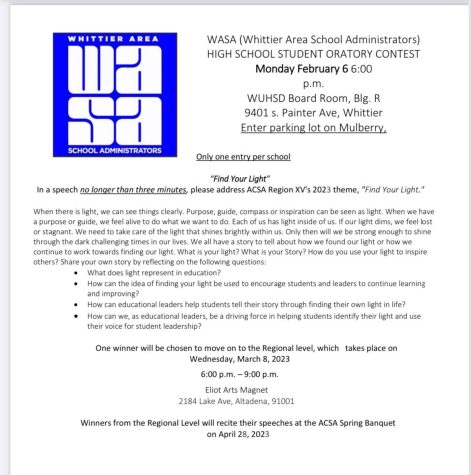 The theme was "Find Your Light." Students had to reflect on the following questions:
What does light represent in education?

How can the idea of finding your light be used to encourage students and leaders to continue learning and improving?

How can educational leaders help students tell their story through finding their own light in life?

How can we, as educational leaders, be a driving force in helping students find their light in helping students identify their light and use their voice for leadership?
Out of around 5 students, junior Sophia Martinez placed first. This can be credited to her hard work and practice.
"I just memorized my speech over and over again. And I got an app that translates text into speech and just listened to it over and over again." Martinez said. "It was very tiring."
Luckily the hard work paid off. Because of her win, she was chosen to move onto the regional level, which takes place on March 8, 2023.
"It felt like, dang, that's crazy, but it also felt like a great day to be a Don. I was surprised but proud" Martinez said. "Shoutout to Mr. Sorenson and my friends. Dons Bleed Blue!"
Good luck, Sophia Martinez on regionals!