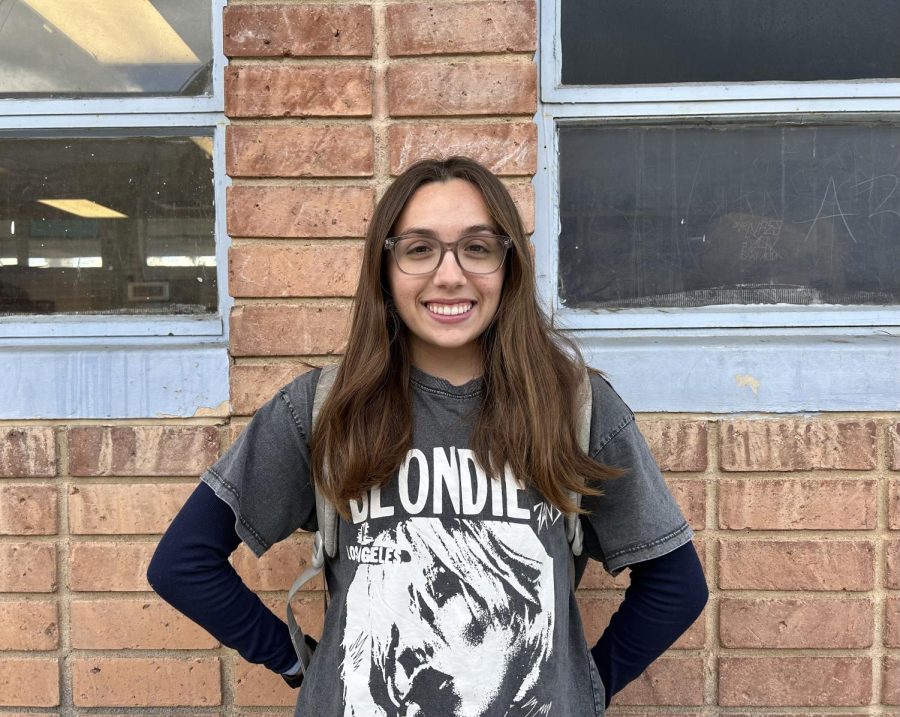 Meet one of El Rancho's new Track And Field captains
Elise Buenrostro is the new Girl Captain for El Rancho's Track and Field Long Distance Team!
Elise Buenrostro has high hopes for this season and wants all of her teammates to succeed. 
Buenrostro says, "I hope for many of my teammates to beat personal records and as a team gets to know each other while training towards CIF. I will support my team as a captain by making sure everyone is motivated and pushing themselves to do their best whether that means winning or losing. As a member of the team its always good to make sure your team knows they are not alone."
If you don't know Buenrostro here is a little more about her. She loves to spend time with her family, playing guitar, and reading. She is very passionate about track and it has helped her a lot throughout the years as an outlet.
Buenrostro says, "One of the best parts of my day is track and cross-country practice. I love that track and field helps me zone out everything else going on in my life. It's a distraction surrounded by teammates that are funny and make sure I'm always having a great time." 
She is very good with time management as she works very hard on the track while maintaining good grades. 
Here is some advice from she has for anyone interested in track and Field. Buenrostro says, "My advice for future runners or people starting running is to take it slow and work your way up because even I struggled in the beginning when running a mile and now I'm able to run 8 miles without stopping. The things you can do are unlimited and one of the most important things people forget is that pain is inevitable but it's okay. Running is all mental so just continue to push yourself past your limits. You might surprise yourself."