How To Prepare for a Digital AP exam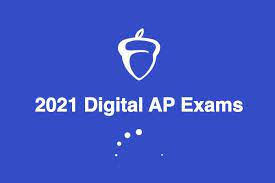 AP exams are coming soon, and some people may be confused about accessing the exam this year. Digital AP exams are more convenient for students and far more safe at this time, but the process of getting ready for one may leave some confused.
The college board has steps for getting prepared for upcoming exams. These steps are as follows:
Step 1: Download the digital testing app
The download link, here, directs you to the download page where students who wish to take their exam on a personal computer can install the digital testing app to take their exam. If you have a school-managed Chromebook then there is no need to download this app as it is already on your Chromebook.
Step 2: Practice exams
After downloading the AP app onto your device it is recommended that you take a practice exam as soon as possible. The practice will give you an idea of what the questions will be like on exam day.
Step 3: Exam setup
A few days before the exam you should complete the check-in to make sure that your device can access an exam. If you do not complete the check-in you will be unable;e to take an exam.
Step 4: Day of exam
Be sure to check into the AP app 30 minutes before the start time of the exam to ensure that nothing goes wrong before the test.