AMC Theaters set to implement new ticket pricing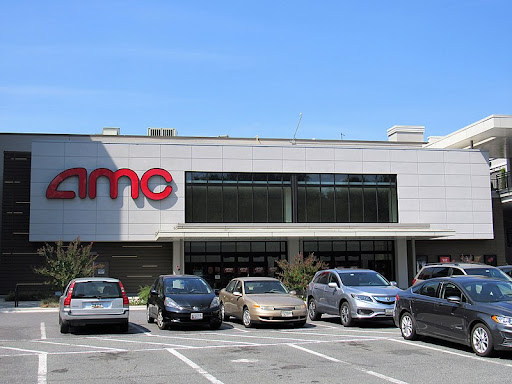 Throughout the year, AMC will be changing how it charges for its tickets by lowering the prices for seats in the front row and raising the prices of seats in the middle of the auditorium. The most common seats are considered "standard" seats by AMC and will not have their pricing changed.
The last few years have been difficult for movie theaters. The pandemic caused a severe decline in profits for theaters that they are still trying to recover from. In order to try to raise profits, AMC announced a new way of pricing the tickets that they called "Sightline at AMC." This will get rid of the current one-price-fits-all ticket prices and replace them with a new tiered ticket price system. The three tiers of seats will be split up into "Standard Sightline," "Value Sightline," and "Preferred Sightline." 
The Standard Sightline includes most of the seats in the auditorium. They are the most common and are the same price as they were before the change. These seats are on the sides of the theater, the front rows other than the first, and the very back of the theater.
The Value Sightline includes all the seats in the front row. Many people don't like sitting in the front seats as it provides a worse view and may even cause some people pain in their neck as they will be looking up for the whole movie. To incentivize people to pay for these seats, they will be cheaper than the rest. For example, in theaters in New York City, these seats will be two dollars cheaper than the Standard Sightline seats.
The Preferred Sightline includes all the seats in the middle of the theater. Many people prefer these seats because they provide the best viewing experience. It is not too close to the screen where it can feel a bit overwhelming but it also isn't too far where it takes you out of the immersion.
AMC decided to take advantage of this by raising the price of these seats. In the same theaters in NYC where the Value Sightline seats will be two dollars cheaper, these seats will be two dollars more expensive than Standard Sightline seats. However, people who are a part of AMC's membership program, Stubs A-List, will be able to purchase Preferred Sightline seats without the two-dollar upcharge. 
While it makes sense that AMC would do this in order to raise prices, you will have to pay extra in order to have the best viewing experience. AMC, the largest theater chain company in the world, implementing a change like this will most likely lead to more theater chains implementing similar pricing in the future.