A seniors pov upon the 2021 school year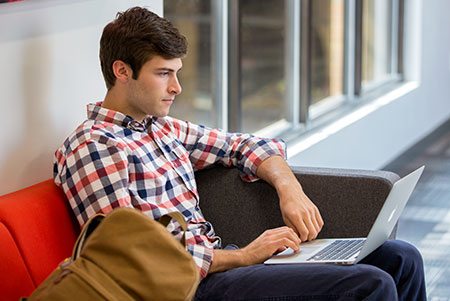 This academic year was bittersweet for the departing seniors.
On one hand, we are sad that we couldn't have a conventional and traditional final year where we could have 
On the other hand, we are glad that we are going to enjoy some Senior amenities with in-person events like prom and graduation giving us a semblance of a normal senior year.
However, there is one major event that we seniors are disappointed about not having.
That major senior event was the school's renowned pep rallies which is the epitome of school spirit and in our last year, we would've loved to have that sense of connectedness with the school we have felt so distant towards in the last couple of months of remote learning.
Also, I am not implying that the pep rallies are rigged, but there was a huge senior bias in the judging and it would've been great to see my class win bragging rights at least one time. 
Moreover, I think of course the biggest negative of this academic school year was that we were online for its entirety.
I can restate what has been said countless times about online learning, but the truth cannot be overstated enough.
It has been a struggle to find the motivation to keep up with classwork and homework because of the number of distractions we have at home.  Whether it be our phones, tv, or PlayStations-there are so many temptations to not go to school or pay attention in class.
Senior Bryan Cervantes had the same sentiments on online learning, "At home getting distracted is easy," he said.  "Whether it be Snapchat notifications kicking in, the neighbor's dog barking, or your mom asking you to turn off the beans sitting on the stove.  These distractions can cause you to lose focus."
In addition, online school has taken away one of the most important aspects of school: interaction between students and teachers.
It gets so awkward during class when a teacher asks a question to the class and nobody answers, which just typifies the student-teacher dynamic now.
There is no bond between teachers and students now when before you had a connection with certain teachers and enjoyed going to their class.
Last year, I enjoyed going to my U.S. History class with Mr. Retana because he was always so lively and was always cracking jokes.
Now every class is like a lecture hall and berth of any human interaction or energy.  It is all too formal now and that kills the fun out of going to class.
With all that being said, I think I speak for all seniors at El Rancho when I say that we are glad that we have had shorter hours this year because it gave us time to pick up new things.  
First off, I could not have imagined going to online classes for 7 hours as we would've in an in-person environment-I think that would have been a disaster, but this new schedule has allowed me the time to learn how to cook.
All the extra time I have had I spent in the kitchen learning how to cook and trying my best not to burn up the place.
So far I haven't and although I am still a novice-the extra time has helped me learn more and more about cooking day by day. 
Overall, the 2020/21 school year was a mixed bag. 
Online learning sucked and not having human interaction in the classroom was a bummer. 
On the bright side, we will still get a proper send-off to come at the end of the year, and in a year full of uncertainty, we seniors will take any end-of-the-year events we can get.